Provide Specialist Psychiatric Care for Your Patients, with Australia Telehealth Video Consultations
Australia Telehealth works with you to enable you to offer private, video consultation.  Patients may have a relative or friend attend with them.

Get expert integrated and personalised mental healthcare from our Consultant Psychiatrist for patients unable to access face-to-face consultations
How Video Consultations
Work
The Australia Telehealth process is similar to a face to face consultation referral in that you refer your patients with need of specialist psychiatric treatment to our Consultant Psychiatrist, Dr L. Sanjay Nandam. Dr Nandam will then work closely with you as the referring GP to provide a plan for integrated and personalised mental healthcare for your patient.
The Australia Telehealth team will arrange a video consultation via a mobile phone with video capablity. Working together, we will make a personalised treatment plan. We can also provide Telehealth services directly to GP Surgeries and residential aged care facilities.
To facilitate the video consultation, you will need a mobile phone that has video capability and a stable internet connection.  We use Google Meet for Android Phones and Facetime for Apple phones.  Our team will assist you in setting up the technology and testing it prior to your appointment.  This means that you can do the appointment in the comfort of your own home.  If you do not have access to this type of technology,  we can arrange an appointment at your Doctor's Surgery.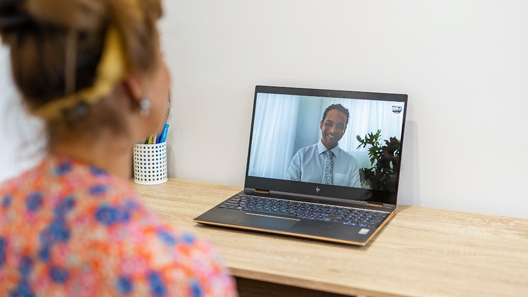 How to Refer and Book
a Patient
Available Medicare
Rebates for Your Patients
Item 291 and 293 consultations are bulk billed and covered by Medicare if you live in Rural or Remote Australia.  To check eligibility, click here and select the Modified Monash Model 2019.  Appointments are bulk billed for area's MM2-MM7.
WorkCover Queensland patients will not be charged a gap fee. To find out more check the Medicare website.
Servicing Patients
Across Australia
Dr L. Sanjay Nandam is a Consultant Psychiatrist who specialises in bulk billed telehealth services (video conferencing) to regional and rural Australia. In the last decade, Dr Nandam has provided over 8500 video consultations to locations across Australia and was one of the first psychiatrists to provide telehealth consultations following establishment of the program by Medicare.
Video conferencing can greatly improve access to psychiatric care for people in rural and remote areas, and in other situations where face-to-face consultations are difficult. Scientific research has shown that video consultation is as effective as face-to-face consultations and is often far more practical.
By connecting to local GP surgeries across regional and rural Australia, Dr Nandam can help GPs to provide integrated and personalised mental healthcare.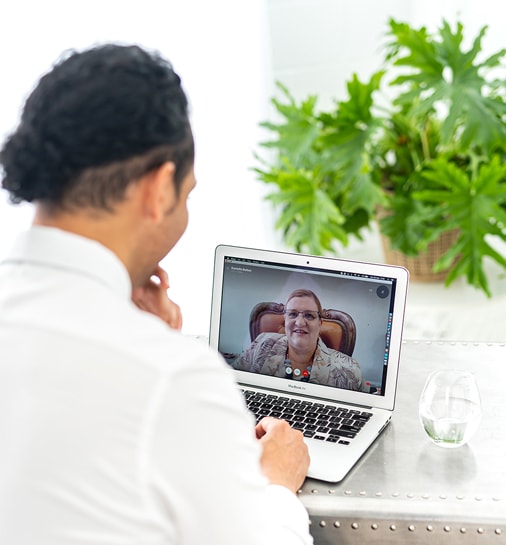 Treatment Options/ Services
Provided
Dr Nandam provides video conferencing for the treatment of, but not limited to:
Treatment for depression, bipolar disorder, anxiety, trauma, alcohol and drug problems, those with complex medication regimens, schizophrenia, autistic spectrum disorder, ADHD, chronic pain, eating disorders and other mental health conditions.  Dr Nandam does not offer treatment which includes prescribing medication (both non stimulant and simultant) for ADHD.

Dr Nandam has significant expertise in treating WorkCover Queensland and self-insured workers compensation patients following workplace injuries that cause mental health problems.

Assessments for Centrelink Disability Support Pension (DPS), National Disability Insurance Scheme (NDIS) and Correctional Services requirements can also be arranged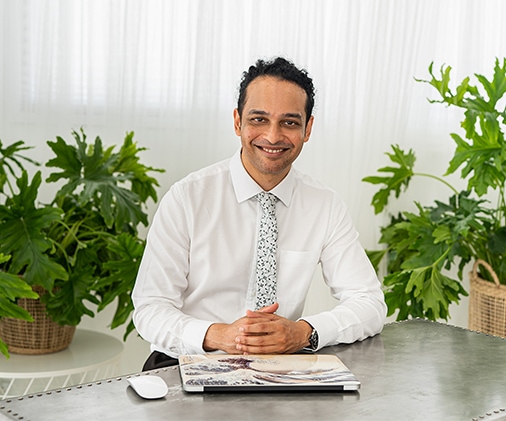 Dr L. Sanjay Nandam completed his schooling, medical and specialist training in Brisbane, Australia.
In 2000, he qualified as a medical practitioner (University of Queensland), and in 2008 he became a Specialist Psychiatrist (Fellow of the Royal Australian and New Zealand College of Psychiatrists).
Starting at the launch of the Medicare Telehealth program in 2014, Dr L. Sanjay Nandam has built enduring relationships supporting GPs and their patients across rural and regional Australia with over 8500 online consultations to date.
He has published extensively in leading scientific journals including Biological Psychiatry, Psychopharmacology (Berlin), The Journal of Cognitive Neuroscience, Molecular Psychiatry, Frontiers in Psychiatry, Neuropsychologia, Clinical and Experimental Pharmacology and Physiology and the Journal of Neuroscience, spoken at international conferences, and his work has been showcased in The Age and on Triple J.
His research has guided industry, including at Lexon Insurance, where the resultant education program has been featured internationally.
In 2015, he was awarded a PhD in Neuroscience that was assessed by leading international experts at the University of Cambridge and University of Utrecht.
Dr Nandam continues to be involved with cutting edge mental health research at Monash University (Melbourne) and the University of Queensland working with some of leading international experts in their fields.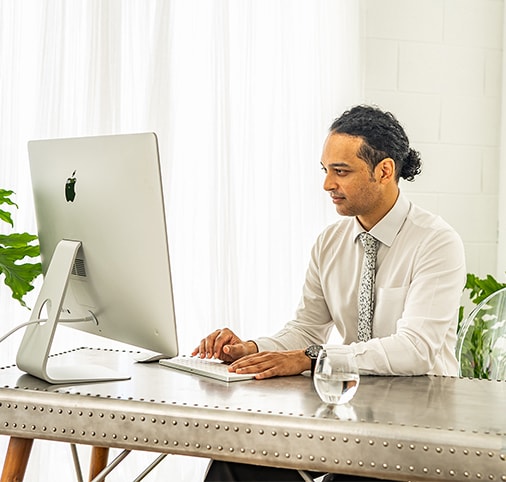 Frequently Asked Questions