Bulk billed Psychiatric care for regional Australia at your local General Practice
telehealth psychiatrist
brisbane
Dr L. Sanjay Nandam is a Consultant Psychiatrist who specialises in bulk billed telehealth services to regional and rural Australia. Based in Brisbane, since 2011 Dr Nandam has provided over 8500 video consultations to locations across Australia. Dr Nandam was one of the first psychiatrists to provide telehealth consultations following establishment of the program by Medicare.
Telehealth can greatly improve access to psychiatric care for people in rural and remote areas, and in other situations where face-to-face consultations are difficult. Scientific research has shown that telehealth consultation is as effective as face-to-face consultations and is often far more practical.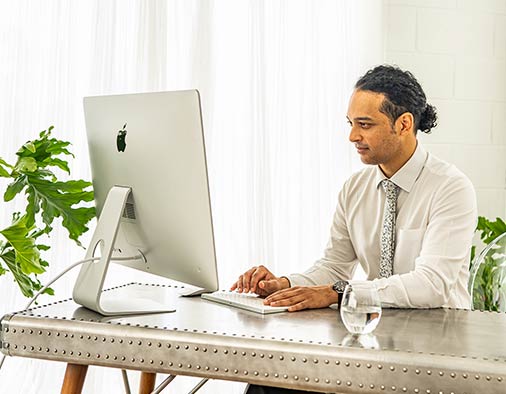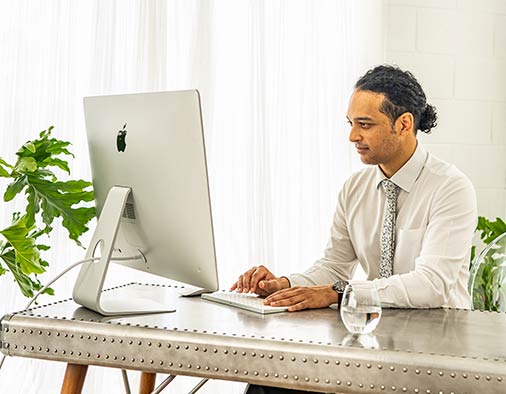 By connecting to local GP surgeries across Australia, Dr Nandam works closely with your GP to provide integrated and personalised mental healthcare. Our team will arrange a telehealth appointment via your mobile phone with the video turned on and send a full report through to your GP. Working together, we will make a personalised treatment plan. Telehealth services can also be provided directly to residential aged care facilities.
Dr Nandam can provide treatment advice for depression, bipolar disorder, anxiety, trauma, alcohol and drug problems, those with complex medication regimens, schizophrenia, autistic spectrum disorder, ADHD (assessments only for adults over 18 years old), chronic pain, eating disorders and other mental health conditions.  Dr Nandam does not offer treatment for ADHD including prescriptions for ADHD medication.
Dr Nandam has significant expertise in treating WorkCover Queensland and self-insured workers compensation patients following workplace injuries that cause mental health problems.
Assessments for Centerlink Disability Support Pension (DPS), National Disability Insurance Scheme (NDIS) and Correctional Services requirements can also be arranged.
PSYCHIATRIC ASSESSMENT AND MANAGEMENT PLANS
People in regional Australia should be able to see a Psychiatrist easily and affordably for help with their mental health. Medicare pays for free comprehensive assessment and management plans to help local GPs care for their patients. Since 2011, when Medicare funded telehealth started, Dr Nandam has done over 8500 video consultations to make sure regional people and their GPS get the same level of support as those in cities.  
WORKCOVER TREATMENT
It is now accepted injuries at work are not limited to just the body. We spend a large amount of our lives at work and we are emotionally vulnerable to the things that happen there. Bullying, stress and the life changes that happen after physical injuries all can lead to psychological injury. WorkCover Queensland, and other private insurers, fund care for workers with these psychological injuries.  Telehealth is an ideal way for regional Australians to access the same level of care as other workers. Dr Nandam can work closely with your GP and WorkCover Queensland to get you well and back on track. 
INDEPENDENT MEDICAL EXAMINATION (IME)
Dr Nandam combines extensive experience in both telehealth and independent medical examination to provide expert IME for insurance providers (including WorkCover and self-insured organisations) , law firms, superannuation funds and government organisations. It can be difficult and costly for people in regional Australia to attend in person and telehealth provides an excellent solution for psychiatric IME. 
Dr Nandam is a member of the expert medical panel for WorkCover Queensland 
Mental health problems can be treated. You can see a psychiatrist even if you don't live in a city.
Contact Dr Nadam's office online by filling out the form below.